LANDSMAN MOTORS LTD
Establishment and car repair at 1705 Store Street, Victoria, BC V8W1V4, Canada. Please contact LANDSMAN MOTORS LTD using information below: address, phone, fax, email, opening hours, customer reviews, photos, directions and more.
Opening hours
| | |
| --- | --- |
| Monday | 08:30am — 05:00pm |
| Tuesday | 08:30am — 05:00pm |
| Wednesday | 08:30am — 05:00pm |
| Thursday | 08:30am — 05:00pm |
| Friday | 08:30am — 05:00pm |
Rating
5 /5
Based on 2 reviews
X
Photos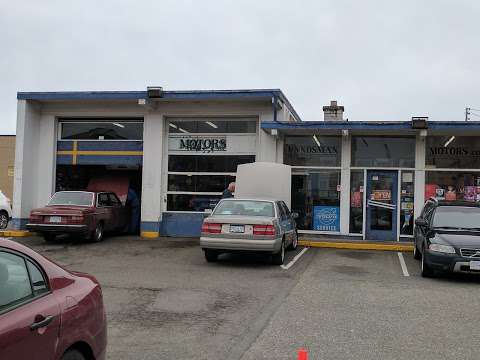 Reviews of LANDSMAN MOTORS LTD
Jason Bremner Added 2018-11-06

★ ★ ★ ★ ★

Very helpful and they really know their Volvos. Trustworthy. Will not recommend things you don't need or want.

Lawrence J Added 2018-11-06

★ ★ ★ ★ ★

We have been dealing with landsman motors for years. They are the most honest people out there for Volvo auto repairs. I don't hesitate to recommend them to anyone.

Brett Delaney Added 2018-11-03

★ ★ ★ ★ ★

I hope there will always be Mom and Pop operations like Landsman Motors...they are the best.

Noah Robinson Added 2018-09-07

★ ★ ★ ★ ★

These guys run a great business. I've brought my Volvo here for large and small repairs and every time I have been 100% satisfied.

Laura McGee Added 2018-01-27

★ ★ ★ ★ ★

Super nice father and son team, they clearly love and care for Volvo's. The shop walls are plastered with cool memorabilia, and you can usually find a cool model hanging around the parking lot. Pricing is fair, and they are thorough with their work. Previous owners of my car had it serviced there for over a decade and I continue to. No complaints!

Also the photo shown is correct. Rob and Peter in front of the shop on Store Street in downtown Victoria. You can see the Chinese lettering on their windows which is in respect to Chinatown, although I forget the meaning.

Jay Jarman Added 2017-12-19

★ ★ ★ ★ ★

This dynamic father and son duo do exceptionally high quality work. They stand behind their craftsmanship with integrity and rock solid customer service. Volvo owners are fortunate to have them in their corner.